Attractions
Attractions
About Palakkad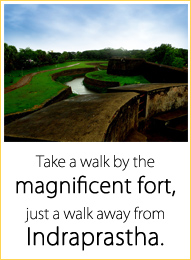 This ancient fort town, which was once a beautiful stretch of forest covered with sweet scented flowers of the Pala (Alsteria Scholaris) tree is the Gateway to Kerala, God's own country. Also called the "Granary of Kerala" thanks to its endless paddy fields, Palakkad is also home to a host of rivers, dams and beautiful temples. Situated at the foot of the Western Ghats, Palakkad plays host to a variety of festivals and art forms that are unique and fascinating. Except for the fact that there are no beaches or sea coasts in Palakkad, the life and culture here is a representation of the life style of Kerala as a whole. There is more to Palakkad's history, culture, arts and a distinctive cuisine apart from its scenic beauty that qualifies it for a preferred destination.
Area : 4480 sq kms
Population : 23,82,235
Language : Malayalam
Places to visit
Palakkad Fort:
Situated at the heart of the town in all its splendour is the majestic Palakkad Fort. Built in 1766 by Hyder Ali of Mysore, this Fort was taken over by the British in 1790 and is one of the best preserved forts in Kerala. Also a must see is the small Hanuman temple that is believed to be as old as the fort.
Jain Temple
The last vestige of Jainism in Kerala is reflected in the Jain Temple, which is at the western suburb of Palakkad town. This historic 32 feet long and 20 feet wide granite temple displays images of Jain Thirthankaras and Yakshinis. Legend has it that the temple was built about 500 years ago by a jain Head named Inchanna Satur for the Jain sage Chandranathaswamy.
Malampuzha Gardens
At a distance of 10kms, surrounded by the mighty Western Ghats, this scenic picnic spot has a dam and beautifully landscaped gardens. With well laid out flower beds, pools, fountains and pathways, road train trips, boating and fishing facilities, Malampuzha also hosts South India's first Passenger Ropeway. Adjacent to the garden is South India's only Rock Garden which depicts the art forms and life-styles of Kerala in the distinctive style of the renowned architect Mr. Nek Chand that is remarkable and fascinating. The Snake Park is also adjacent to the garden and offers a variety of fare for the tourists. One can learn about the habitats of a host of reptiles that are on display.

About 5 mts drive from Malampuzha gardens is the Fantasy Park which is a delight to children and adults alike. At least 20 fun-filled rides and a host of computer games provide ample enjoyment for the whole family. No outing to Malampuzha is complete without a visit to Fantasy Park.


Nelliampathy
Through evergreen forests negotiating a dozen and odd hairpin bends on the Sahya ranges one can reach Nelliampathy. This hill station is ideal for trekking and also offers a bird's eye view of one-third of Palakkad from Seetarkundu, the highest peak. Scenic resorts, dams and orchards compete with each other to gain the adventurer's attention.
| | | | |
| --- | --- | --- | --- |
| | | | |
| Palakkad Fort | Jain Temple | Malampuzha Gardens | Nelliampathy |
Kallekkulangara Temple
The uniqueness of this temple is that a "pair of hands" is worshipped as the main deity. Legend has it that the Namboodiri was elated to see the goddess rising from water, but the goddess, in anger, refused to rise fully. Shivarathri Festival celebrated during February is a major attraction in this temple.
Dhoni Hills & Farms
A trekker's delight this reserve forest area nestles a beautiful waterfall which can be accessed at the end of a 3 hour trek. Blessed with natural beauty, the hills also have other attractions and can be reached at a distance of 15kms from Palakkad town. The Dhoni Farm is an Indo-Swiss project for development of higher breeds of cattle and a tour of the farm is of educational interest.
Kalpathy Temple & Village
Situated on the banks of the Kalpathy River, and dedicated to Lord Shiva, the temple is believed to have been built in 1425 AD. The annual Ratholsavam or "Chariot Festival" held at this temple in November is a major event in Palakkad and attracts devotees from all corners. The Tamil Brahmin villages adjacent to the temple have been declared a World Heritage site. A visit to these villages offer a glimpse of the cultural life that existed 1000 years ago.
Siruvani Dam
Considered to be Asia's purest water form, Siruvani river originates here. The dam was built for supplying water to Tamil Nadu by Kerala Government. The gateways on both sides of the road across the dam is testimony to Kerala and Tamil Nadu's architectural styles. The area also offers trekking potential to the more adventurous tourists.
| | | | |
| --- | --- | --- | --- |
| | | | |
| Kallekkulangara Temple | Dhoni Hills & Farms | Kalpathy Temple & Village | Siruvani Dam |
Thiruvalathur Temple
A living tribute to the past masters of Kerala architecture, this temple stands testimony to the ravages of time. The glory of a by-gone era is reflected in the "Thrikkarthika" Festival held every year in December. The wood carvings are a marvel that transport us to another century.
Silent Valley National Park:
Endless stretch of virgin forests, tress that almost touch the sky, lush green landscape, rare bounty of flora and fauna minus the chirping of the cicadas. Learn about the hunting habitats of the pythons and king cobras, join the lion-tailed macau as he begins his day, follow the course of the Kunthi river as she ambles down through the thick green foliage - that's the experience of Silent Valley. One of the last remnants of Tropical rain forests in India, the Silent Valley National Park is accessible only by foot (nearly 24kms) but is an unforgettable adventure of life time. Vehicular transport is available till Mukkali and from there begins the journey into the realms of the tropical forests.
Punarjani Guha
Situated 2 kms from the Thiruvilwamala Temple, the Punarjani Guha is a natural tunnel in the rocky cliff. The narrow tunnel is about 15 mtrs long. It is believed that performing "Noozhal" or crawling through the tunnel from one end to the other will wash away all of one's sins and thus one attains rebirth. Only men are allowed to do the Noozhal, but women can visit the cave. This ritual is practiced only one day in a year - on Guruvayoor Ekadasi.
Thiruvalathur Temple
Silent Valley National Park
Loknayak J.P. Smrithi
Vanam & Deer Park
Punarjani Guha
Mayiladum Para
Cholanur Peacock Sanctuary is 30kms from Palakkad and is one of the best places to watch peacocks.
Parambikulam Wildlife Sanctuary
The Parambikulam Wildlife Sanctuary at a distance of 105kms is home to rare varieties of animals and birds. Boating / Cruising is allowed in the Parambikulam Reservoir. There is a tree house in the reserve forest area of Thoonakkadavu [to be booked in advance] which is a delight to nature lovers. Also the oldest teak tree, Kannimari is found here in sanctuary.
Kava
For those nature lovers who want to escape the bustle of the crowds, Kava is an ideal get away. Up on the hills of Malampuzha is this picturesque forest covered paradise that is being frequented by film crews and adventurers alike. Streams abound in this land that can be explored at one's free will in the company of some rare birds and butterflies.
Attappady
Attappady is a land of pristine beauty and tribal living. Mountains, rivers and forest converge to create an elemental beauty that is untouched by civilization. Attappady is home to the Irulas and Mudugar's, the study of whose living habits are any anthropologist's dream.
| | | | |
| --- | --- | --- | --- |
| | | | |
| Mayiladum Para | Parambikulam Wildlife Sanctuary | Kava | Attappady |
Meenvallam Waterfalls
Nature's bounty of cascading waters are being tapped to produce electricity in this scenic spot where beauty converges with utility. The ten step waterfall with the height of each step varying from five to forty meters provide a visual treat to the beholder. Meenvallam is accessible at a distance of 37 kms from Palakkad on Mannarkad route.
Lakkidi
At a distance of 30kms from Palakkad is Lakkidi the birthplace of Kunjan Nambiar, the 18th Century satirist. An exponent who lifted "Ottan Thullal" to the realms of classical art form, Kunjan Nambiar is still a living memory at "Killikurisimangalam".
Mangalam Dam
This dam is built across the Cherukunnath River a tributary of the Mangalam river. The surroundings offer an ideal picnic outing for the family.
Meenkara
A dam across the scenic river Gayathri that flows into Bharathapuzha, Kerala's longest river, Meenkara is an ideal picnic spot for the family.
| | | | |
| --- | --- | --- | --- |
| | | | |
| Meenvallam Waterfalls | Lakkidi | Mangalam Dam | Meenkara |
Arts & Festivals
Palakkad is also the land of temples and festivals - Festivals celebrating victories, agricultural festivals etc. The festival season begins in November and goes on till May. The Kalpathy Ratholsavam, a major event of the year is in the second week of November which coincides with the Ratholsavam at Mayavaram, Tanjore. After this comes the poorams and velas. Manapullikavu, Chinakkathoor and Nenmara-Vallangi are the major ones. Majestic elephants decked up in finery and extra-ordinary fireworks are characteristics of these poorams and velas. Palakkad is the place that gave birth to Kaniyarkali, an ethnic art form performed by the members of the Nair community.

Konganpada of Chittoor, a ritual drama of celebration of the people of Chittoor's victory over Tamil King of Kongunadu, is an annual cultural festival celebrated in the month of February. Pattambi Nercha is a festival that is conducted in memory of Aloor Valia Pookunjkoya Thangal, the Muslim Saint of South Malabar. Porattu Natakam, Tholpavakkoothu, Poothan Thira, Kavadiyattom and Karivesham are as popular in Palakkad as Carnatic Music and Kathakali. The rural sport of Bullock Cart Race is held at Chithali and Kottayi every year. cattle race is another popular sport that attracts huge crowds. A pair of oxen yoked together and raced through ploughed and watered fields, it celebrates human control over animals.

Ramassery Idli is a traditional dish that cannot be tasted anywhere else. Ramassery, a small village on the outskirts of Palakkad, is famous for its Idlis (Steamed Pancakers). These unique pancakes are made using specially designed earthenware and the cooking process takes only 2 minutes. Four families from the Mudulai community are involved in making this exotic dish.